Dornoch History
Historylinks Trail and Museum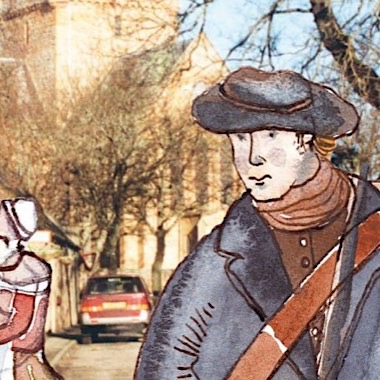 Dornoch is rich in history and a very good introduction is to follow the Historylinks Trail, available from Historylinks Museum. This walking tour starts and ends at the museum and takes in many interesting sites if you have time.
The Witch's Stone.
A sad story from Dornoch's history is the burning of Janet Horne, the last person to be burned as a witch in Scotland in 1727. The event is commemorated by the Witch's Stone in the garden of the last house in Carnaig St.
Golf history
Records of golf being played in Dornoch date back to 1616 and in 2016, 400 years of golf in Dornoch will be celebrated with a year of special events.
Donald Ross, Dornoch's most famous son, left Sutherland for the United States and designed hundreds of golf courses there. A strong bond exists between clubs designed by Donald Ross and his home club, Royal Dornoch.
Dornoch Castle
The castle is famous for its candlelit dinners, but you might prefer a more informal meal or afternoon tea in comfortable surroundings in front of the roaring log fire in the 11ft fireplace, which was formerly the Bishop's kitchen in the 1500s - there is an excellent choice of dishes. This room has been transformed into a comfortable bar and reception and features 15th century stone walls.
On sunny days the garden is a sociable hive of activity with customers enjoying an open-air dining experience on the lawns.
Dornoch Castle has an excellent reputation amongst the local populace and visitors alike and is now recognised as one of the premier dining venues of the north and has retained Rosette status for the past 6 years.
Royal Dornoch Golf Club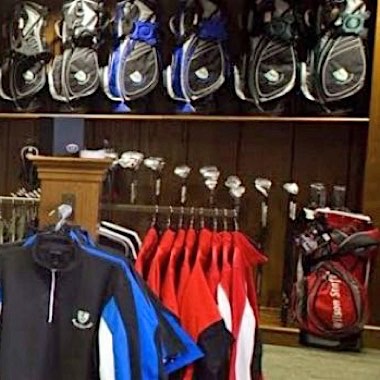 Pro- Andrew Skinner welcomes you to the Royal Dornoch Golf Club Professional Shop. Andrew has been Head Professional at Royal Dornoch since April 1998. Prior to that, he spent 9 years as assistant to his father Willie, RDGC's Head Professional for a quarter of a century.
You can purchase items that carry the Royal Dornoch crest direct from the Professional Shop at the club and online at https://royaldornoch.com/pro-shop
There are a wide range of accessories and prints available as well quality golf wear from Lyle & Scott and Ashworth. We also have crested items from the Bobby Jones Collection, Peter Millar & Adidas plus waterproofs from Galvin Green & Sunderland. We also have golf bags available with the club crest.
Whisky
Lovers of single malts or those keen to learn about Scotland's national drink can visit 4 famous distilleries within just a few miles of Dornoch. Clynelish, Balblair, Glenmorangie and Dalmore are all close by so there is every opportunity to raise a glass to your holiday in Scotland.
The friendly locals are helpful and welcoming and are just one reason why 99% of visitors to Dornoch said they would come back. The remaining 1% said they would "probably" come back. Come and feel the Dornoch effect and you too will be counting the days till your next visit. And if you can bring yourself to leave town for a little while, find out just how much you can do from Dornoch. Close at hand you'll find a rich variety of history, wildlife, culture and stunning scenery which will capture your imagination, inspire you to find out more and keep coming back to our beautiful town.
Dornoch Shops
The Jail Dornoch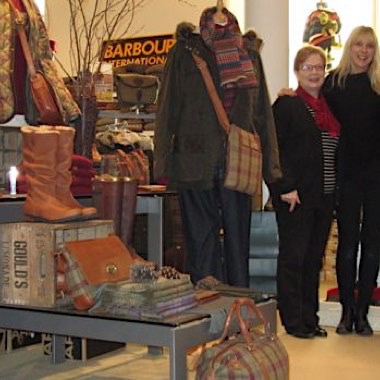 In the heart of Dornoch is the county of Sutherland's 19th century jail. In 2000 it was completely transformed into a unique shop selling clothing, accessories, arts and gifts. With 5000 square feet of retail space, The Jail Dornoch manages to sympathetically combine the historical internal structure of the old cells with new contemporary design, creating the perfect backdrop for its new, and more pleasurable use.
Transformed into a spacious, contemporary-designed store in 2000, the old Town Jail now offers a superb selection of unique Scottish gift ideas, jewellery accessories, luxurious cashmere and quality country wear.
The Dornoch Bookshop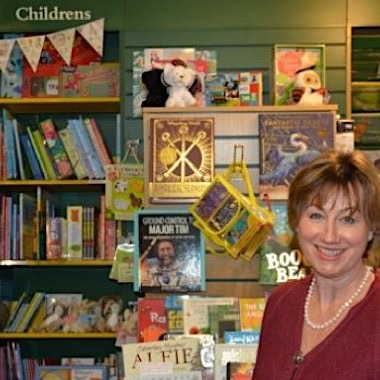 The Dornoch Bookshop is a marvellous holiday find! You can browse at leisure through our wide range of books – select from Scottish, Travel, Biography, Fiction, Crime and Cookery sections. They have an acclaimed children's corner with table and chair for wee ones to check out our stock. They also have maps, classical music CDs, postcards, cards and stationery. They provide services of book ordering and mailing.
Carnegie Whisky Cellars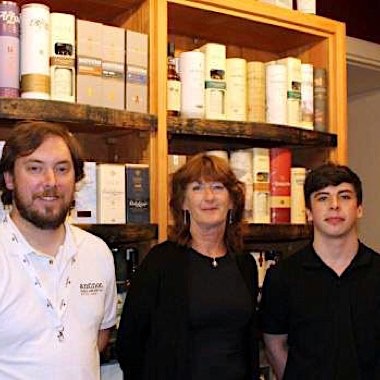 Come and browse our wide range of whisky, gin and other spirits. The team will to introduce their Blind tasting (£8.50), where you will compare two single malts and one blended whisky. This will be conducted by one of their whisky specialists in the newly opened Carnegie Tasting Vault. Tax free shopping available for qualifying overseas visitors.
Country Interiors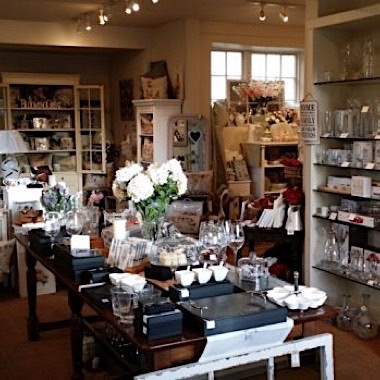 Country Interiors is the sister shop to Jail Dornoch, situated on the opposite side of Castle Street, in the old post office. Country Interiors is an Aladdin's cave of beautiful decorative objects, gifts, soft furnishings and furniture.
They have sample books for the gorgeous fabrics available from Voyage, and have fabrics in four ranges to choose from to order by the metre. Their staff will be glad to assist you.
Showcasing the very best of modern country style, we specialise in gifts and home accessories for the kitchen, dining room, bathroom and bedroom – you'll find inspiration at every turn, so come and browse.
Cocoa Mountain
Last but not least, this is a must for visitors. Choose from a wide range of handmade chocolates from Cocoa Mountain – award-winning Chocolatier. Make your own selection into a gift box.
Bars of chocolate in a range of flavours also available, or pick up one of the shards – hand laid slates of finest organic chocolate – perfect for sharing!
Why not stay for a cup of their famous Hot Chocolate? It is one you will never equal.
Castle Close Antiques
The antique shop is situated in the centre of the historic Royal Burgh of Dornoch. They have been in business here for over thirty years.
They carry a constantly changing stock of furniture, porcelain and pottery, silver, jewellery, paintings, decorative arts, etc., mainly sourced throughout the Highlands of Scotland.
Full details of items in stock and condition reports, including digital photographs, are available on request. They offer a worldwide shipping service.
Simply the Best - Fairtrade Gift Shop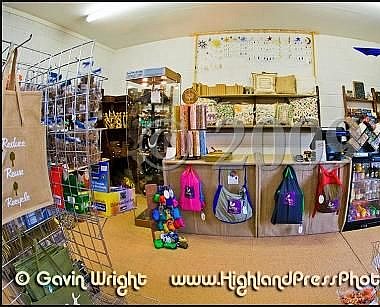 Simple the Best shop is a fair trade gift shop with delightful items from all over the world including fair priced toys, gifts, stationery and so many other original items. Gavin offers every Thistle tour traveller 10% discount and you will receive his brochure on the bus from your tour guide. Just show your Thistle lanyard to receive your discount.